By Rainee |
30
August 2021 |
0
Comments
What is Block Stacking
Block Stacking
Block stacking refers to unit loads stacked on top of each other. There are various forms of block stacking according to the basic performance and shape of goods.
The Types of Block Stacking
Cascade Type
This method is to stack items one by one, layer by layer, into a goods stack. This stack shape is one of the main stack shapes of mechanized operation, which is suitable for medium-sized thick steel plates, containers and other commodities.
Seam-Pressing Type
This type is that an item on the upper layer is pressed on two items on the lower layer. It is suitable for valves, cylinders, building sanitary ceramics, and other articles.
Pagoda Type
Pagoda type is similar to seam-pressing type, but the former is that an item is stacked on the center of four objects. The is a common way to store wires and cables.
Crisscross Type
Crisscross type means that commodities with the same length and width can be placed horizontally in one layer and vertically in the other layer, layer by layer, so as to form a square stack. This stack shape can be used for ingots, pipes, bars, and long & narrow box materials of the same length.
Ventilation Type
In ventilation type, there is a fixed gap between each commodity and another commodity to facilitate ventilation when stacking. The method is perfectly suitable for goods that require moisture-proof and ventilation storage.
Column Planting Type
Two or three wooden columns or steel bars are planted on both sides of the goods stack, and then the materials are laid flat in the columns. Each layer or several layers at intervals shall be tightened with iron wire on the corresponding columns on both sides to prevent collapse. This stacking method is mostly used for long strip metal materials, such as round steel and hollow steel.
About Heda
Heda is a company specialized in designing, manufacturing, selling and installing all types of display and storage shelves. We help businesses and warehouses maximize their storage capacity so they can serve more customers, and ultimately increase their profits. Your safety is our priority, which is why we only use high-quality supplies. With more than 20 years in the materials handling and warehouse industry, we're a leading racking supplier in China.
Our factory, advanced facilities and professional workmanship ensure our further improvement. We have made various fashionable and high-end shelves for different well-known brand customers. Our products are very popular in Southeast Asia, Australia, Europe, America and Canada. We have gained great credit from our foreign customers.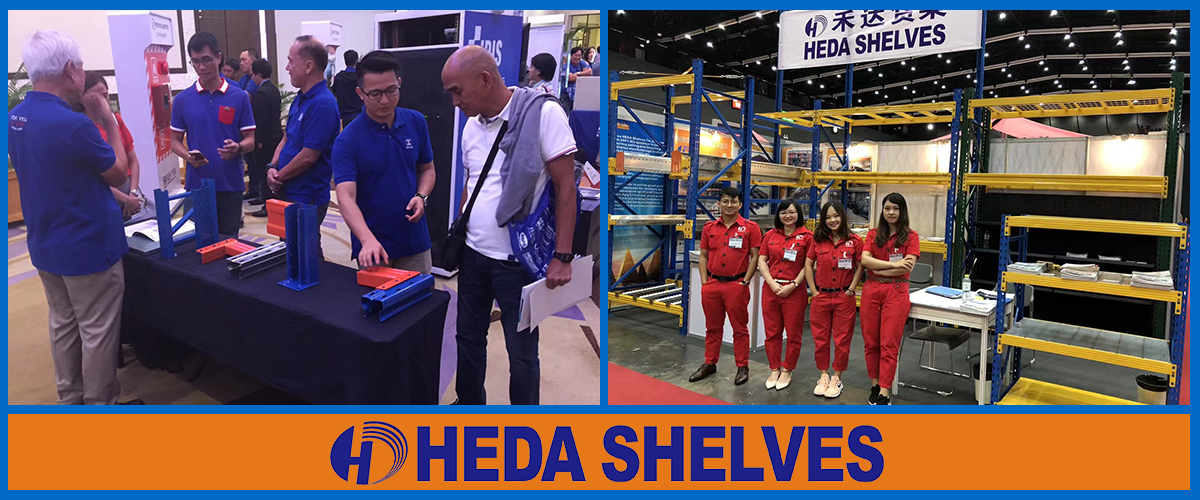 Leave a Reply
Your email address will not be published.Required fields are marked. *