By Rainee |
27
August 2021 |
0
Comments
Five Principles for Warehouse Storage Management
In the past, having a warehouse meant that there was a usable space where materials could be stored. These materials were often stacked on the ground or placed on shelves. However, the former era of simply understanding the concept of the warehouse is over.
Today's warehouses can use many different forms of manual storage to manage materials. Not only that but they can also be built into automated warehouses with many different structural forms and can meet the storage requirements of different materials.
Therefore, warehouse management can make a significant impact on daily business operations. So what are the five principles of warehouse management? Heda Shelves will help you through the following article.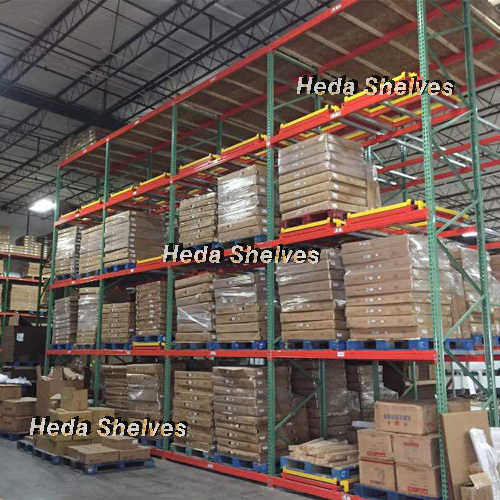 Develop Vertically
Make sure you have made a complete assessment of every inch of your space in the warehouse, not just plane space.
Standing on a ladder about 15 feet around: do you see a lot of space left?
If so, the way to expand the warehouse is to develop upward. When you make good use of vertical space, you are maximizing the use of your existing space.
Improvement of Personnel Management & Distribution
Different people have different working abilities, work preferences, and working methods. Managers need to arrange different people in different warehouse locations to play their role in warehousing links.
Some people are good at distributing goods, some people pick and retrieve goods more scientifically, and some people have better docking ability in all links, so they need to treat people differently and let them do their work well.
Scientific & Reasonable Planning
As the old saying goes, foods and fodder should go ahead of troops and horses.
For warehouses that directly affect the circulation of goods, scientific planning and scheduling are particularly important. Otherwise, a pile of goods is placed randomly without a special attribute placement area, so it is difficult to improve the allocation efficiency of goods, which may lead to confusion and the wrong allocation of goods.
However, according to the production situation of different companies, the value attributes of different goods, and the management configuration of different warehouses, targeted scientific planning is needed to ensure that there are special personnel and flexible matching in each region.
Scientific Configuration of Storage Equipment
We found that in the warehouses of some companies, the goods are simply placed on the pallets on the ground, which wastes a lot of upper three-dimensional space. These products are more suitable for storage shelves.
Scientific storage equipment can provide high-density storage to maximize the use of warehouse space and ensure the accuracy of picking and replenishment, which reduces the waste of space and reduces the labor force while improving efficiency.
Application of Information Management System
In the case of a small change in demand, it is economically attractive to transform the existing facilities. Factors that managers need to consider include changes in logistics structure (such as product range, product turnover, order quantity, performance parameters), processes that have been implemented or planned to change (including distribution times, quality requirements, etc.), replacement of IT system (such as application of new intelligent logistics system) and location screening.
About Heda
Heda is a company specialized in designing, manufacturing, selling and installing all types of display and storage shelves. We help businesses and warehouses maximize their storage capacity so they can serve more customers, and ultimately increase their profits. Your safety is our priority, which is why we only use high-quality supplies. With more than 20 years in the materials handling and warehouse industry, we're a leading racking supplier in China.
Our factory, advanced facilities and professional workmanship ensure our further improvement. We have made various fashionable and high-end shelves for different well-known brand customers. Our products are very popular in Southeast Asia, Australia, Europe, America and Canada. We have gained great credit from our foreign customers.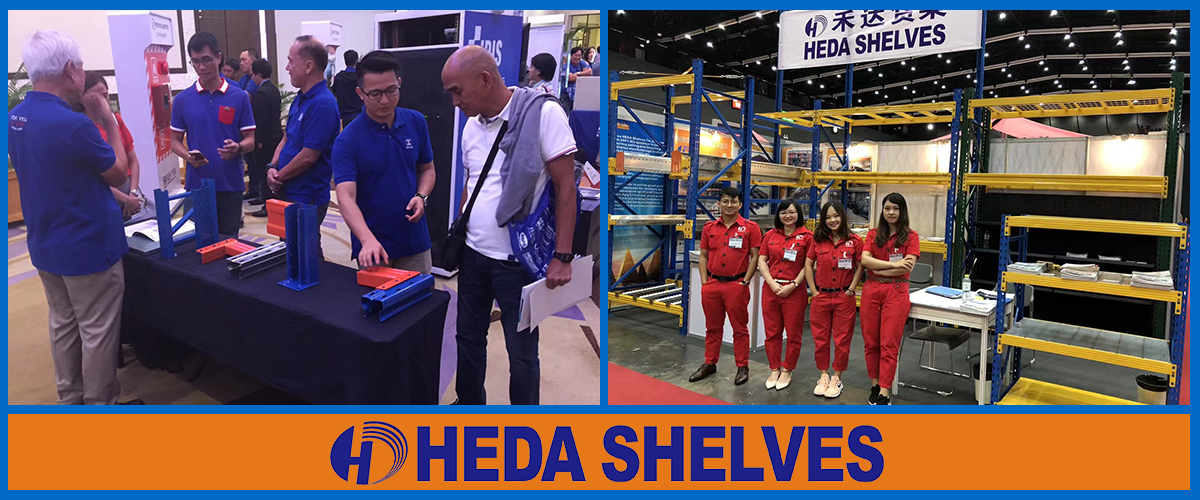 Leave a Reply
Your email address will not be published.Required fields are marked. *