By Rainee |
09
September 2021 |
0
Comments
Fruit And Veg Display Stand - The Best Types & Layout Suggestions
Great and reasonable shop designs will undoubtedly attract customers' attention.
According to the structural characteristics of shelves, the most popular supermarket fruit shelves on the market are
wooden fruit and veg display stands
,
wooden and metal fruit & veg shelves
, and metal fruit and veg display shelves. What is the difference between these vegetable shelves? Heda Shelves will help you through the following article.
Wooden Fruit And Veg Display Stand
Wooden fruit and vegetable racks are generally made of pine or Chinese fir, and the boards are connected with screws. The fruit and vegetable racks made of wooden materials have exclusive appearances and are suitable for grain storage display, dry goods display, and fruit and vegetable display. However, its post-maintenance is difficult, and the movement and assembly are complex. Accordingly, it is suitable for supermarkets, shopping malls and other places where shop shelf position is not often adjusted.
Wooden And Metal Fruit & Veg Shelves
Compared with the wooden fruit and veg racks, metal columns are used to support the wooden iron fruit and veg racks, while the layers or baskets are made of wood.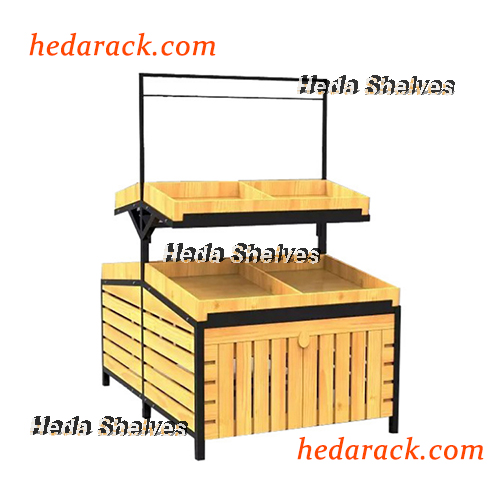 Metal Fruit And Veg Display Shelves
Steel fruit and veg display racks adopt stainless steel layer, and the frame can be freely assembled to facilitate transportation. Its simple structure allows it to display fruits and vegetables to the greatest extent. Because of the strong stability of the steel structure, the multilayer structure can be designed to display vegetables and store them at the bottom, which maximizes the display effect of the retail fruit and veg shop.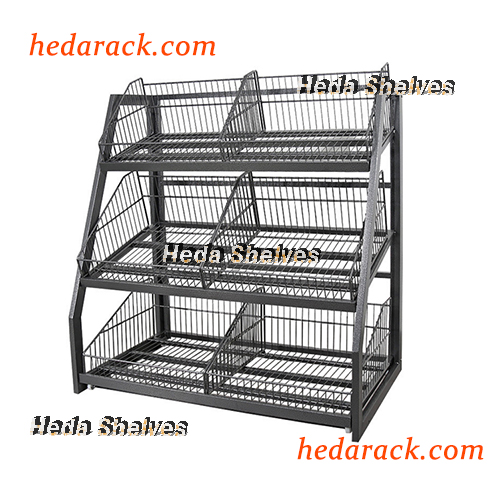 Layout Suggestions of Fruit & Veg Display Stand
According to the internal storage space of the store, reasonable design and layout is the key to boom your vegetable and fruit store. Generally, the fruit and vegetable display rack near the wall is mainly single-sided, and the number of layers is 3-4. Additionally, the fruit displayed on the retail storage shelves is mainly high-grade fruit with high profit. In the center of the store, double-sided shelves are mainly placed with fruit stacks. The main types of fruits on the double-sided storage racks are affordable and public, which is the key to attracting customers.
●
The edge height of the fruit area: The height of a layer of apples is most suitable.
●
Shelves used for fruit and veg stores should own good waterproof performance. Fruit preservation requires frequent watering. Hence, It is better to use fruit and veg store shelves with drainage networks.
●
Fruit is easy to be bruised. The shelf containing fruit shall not have sharp corners. At the same time, we should make flexible adjustments according to the needs of surrounding customers, and appropriately try new varieties. Finally, don't be limited to physical store management, you can also reach long-term cooperative business with companies with requirements. Of course, you can also develop online stores to expand your business
.
●
The fruit displayed after cleaning is sold well. Whether the display area and equipment are clean also affects customers' purchase desire.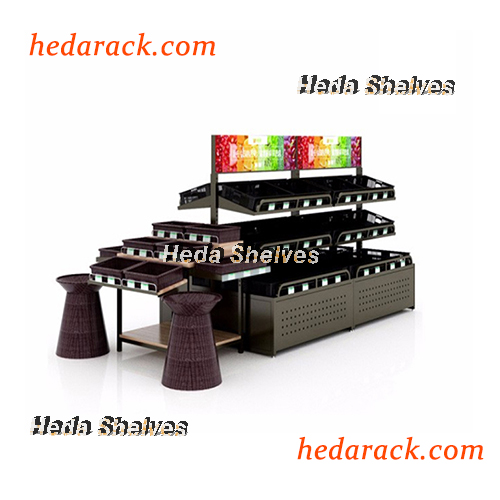 I
n short, the decoration of the fruit shop should be lively and concise, mainly in refreshing colors such as green. customer
s
will be impatient
when they are waiting for more than 3 minutes. Hence, t
he exit and entrance are separated to guide customers' procurement route. Payment and weighing are also separated to save payment time. Mirrors can be installed at appropriate places on both sides of the door to make the fruit shop look more eye-catching and colorful.

Want more detail about fruit & veg display stand? Visit
Fruit and veg display stands for sales
About Heda
Heda is a company specialized in designing, manufacturing, selling and installing all types of display and storage shelves. We help businesses and warehouses maximize their storage capacity so they can serve more customers, and ultimately increase their profits. Your safety is our priority, which is why we only use high-quality supplies. With more than 20 years in the materials handling and warehouse industry, we're a leading racking supplier in China.
Our factory, advanced facilities and professional workmanship ensure our further improvement. We have made various fashionable and high-end shelves for different well-known brand customers. Our products are very popular in Southeast Asia, Australia, Europe, America and Canada. We have gained great credit from our foreign customers.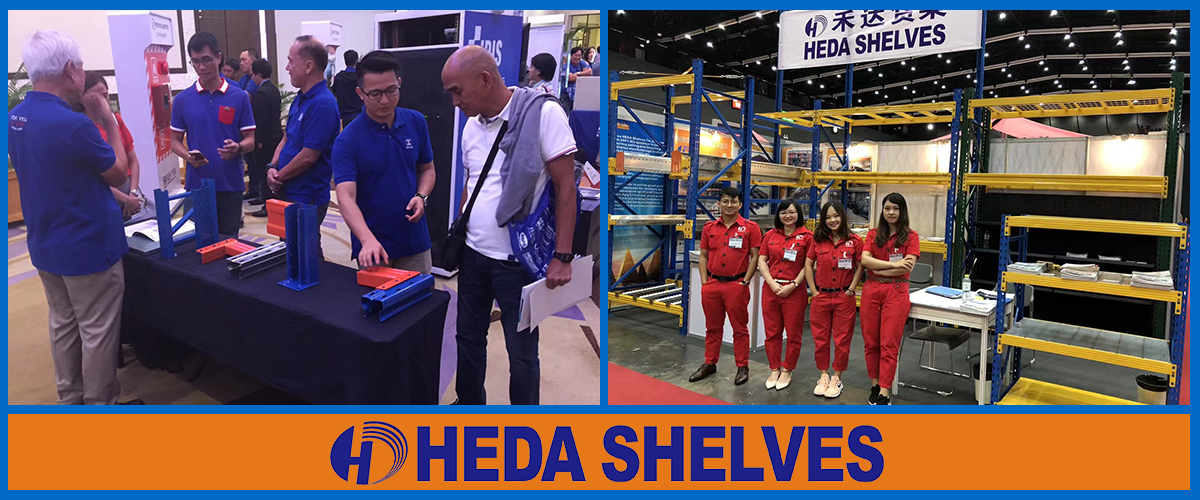 Leave a Reply
Your email address will not be published.Required fields are marked. *