By Rainee |
30
September 2021 |
0
Comments
Why Drive-In Racking System Perfect for Cold Storage
When talking about which type of warehouse racking system is most suitable for warehouses used for cold storage, as a professional warehouse racks manufacturer in China, Heda Shelves will say drive-in racking system.

The Drive-in pallet rack is the First in First Out (FIFO) racking system with high-density storage. Forklifts can go through the racks to retrieve and store items. Click Why Choose Drive-in Pallet Rack for Warehouse to learn more and contact Heda Shelves to make a 3D design draft of the drive-in racking system for your warehouse.
Structure and Accessories
Upright, rails, beams (single beam/double beam), back crossbars, top beams, top crossbars (consisting of steel plates and buckles, row spacers, and corner protectors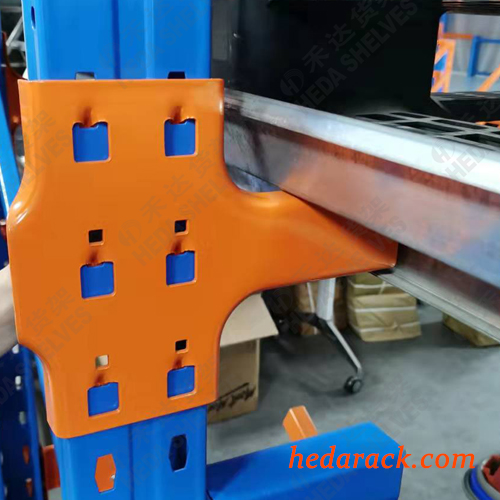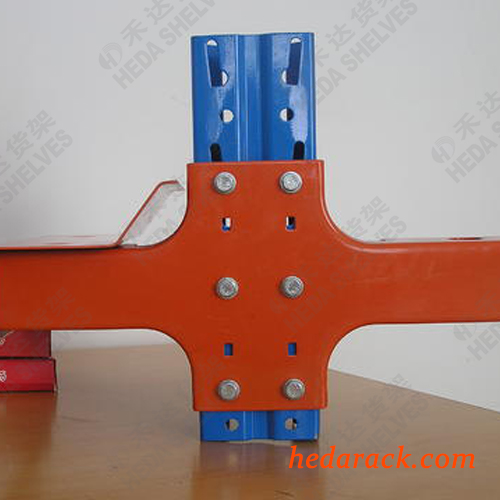 Benefits of the drive-in racking system when it is used in cold storage
Storage volume
The storage volume of the drive-in pallet rack is obviously larger than that of other traditional storage racking systems. The drive-in racking system has the highest storage efficiency that its space utilization of a warehouse rate can reach about 80%.

Stock Management
The drive-in racking system is operated by the FIFO inventory management that forklifts can enter and go through the system to inventory and pick up goods. For the warehouse used for cold storage, a drive-in pallet rack is undoubtedly an ideal choice.

Cost-effective
Compared with other racking systems, a drive-in racking system is relatively a cost-effective way for some warehouses, especially in the cold chain industry, with limited operating capital.

What are the disadvantages of Drive-In Rack System?
The stability of the drive-in racking system is relatively poor among all types of racks. Hence, Heda Shelves, as a professional racks manufacturer in China, recommend drive-in racks within 4 layers and 3-5 row and the height is within 10 meters. In addition, a fastening device (top crossbar and row spacer) shall be added to ensure its stability.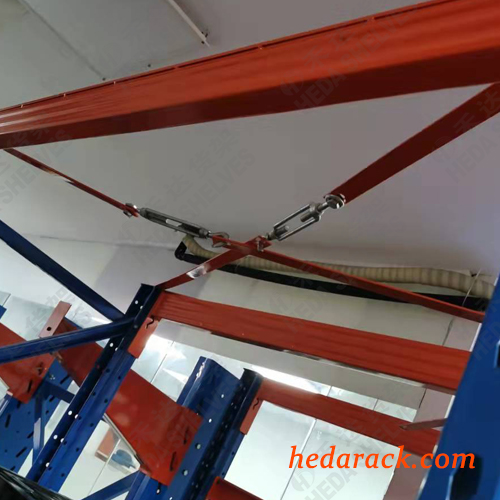 What Data and Parameters are Needed before customizing a Drive-In Racking System for a warehouse?
Pallet
The pallet size, two or four way pallets, bearing capacity, and the maximum weight of goods need to be stored on each pallet (shall not exceed 1.5T)

Warehouse
Size, height, fire hydrant position, entrance and exit position, etc.

Forklift
Comprehensive data of forklift used by customers, the width, maximum lifting height, maximum loading weight, etc.

About Heda
Heda Shelves is a company specialized in designing, manufacturing, selling and installing all types of warehouse storage racking systems like cantilever racking, shop display shelves and customized display shelves. We help businesses and warehouses maximize their storage capacity so they can serve more customers, and ultimately increase their profits. Your safety is our priority, which is why we only use high-quality supplies. With more than 20 years in the materials handling and warehouse industry, we're a leading racking supplier in China.
Our factory, advanced facilities and professional workmanship ensure our further improvement. We have made various fashionable and high-end shelves for different well-known brand customers. Our products are very popular in Southeast Asia, Australia, Europe, America and Canada. We have gained great credit from our foreign customers.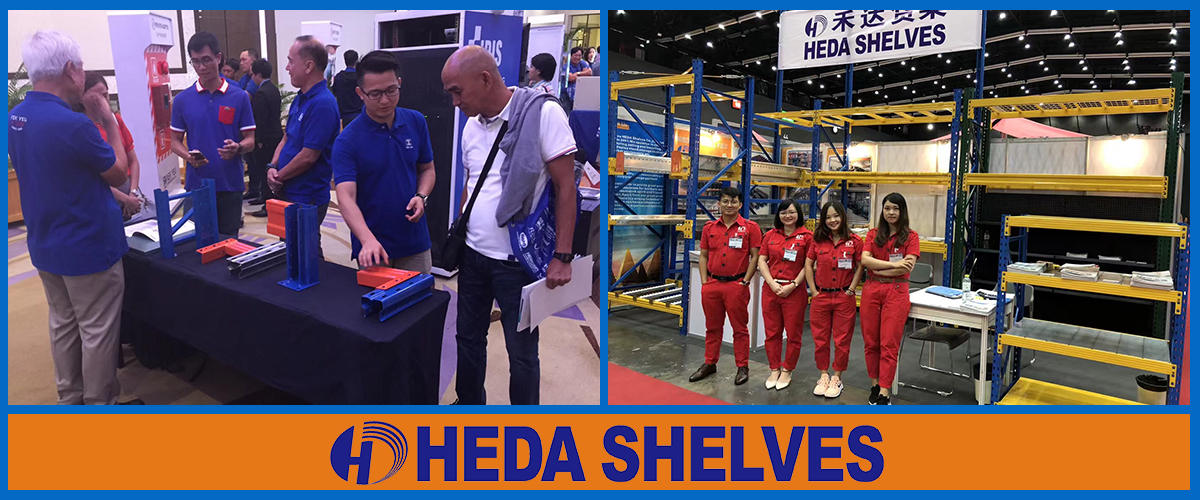 Leave a Reply
Your email address will not be published.Required fields are marked. *