By Rainee |
30
September 2021 |
0
Comments
The Most Practical Skills for Product Display in Convenience Stores
To boost sales, a convenience store could not just focus on the store design and the layout of convenience store shelves, the product display is
one of the
crucial
factors, which has
a big impact on customers' mood to
buy. So how can shop owners make an attractive commodity display?
Heda Shelves
will help you with the following article.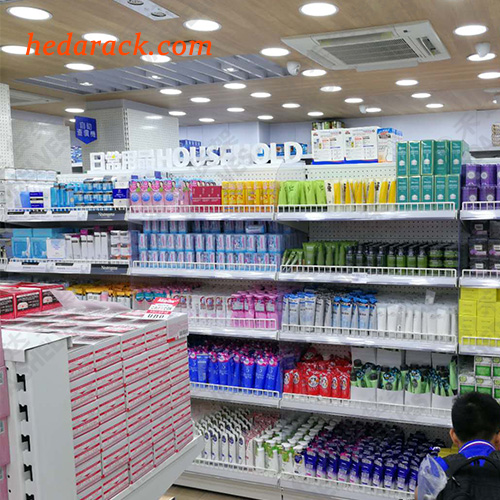 Easy Pick
Easy pick is to let customers reach out and get the goods easily, which requires a certain height of
convenience store shelves
according to the average height of the local residents. For instance, the average height of Chinese people is about 170cm, so if they want to reach the goods, the height of the shop metal shelves must not exceed 180cm.
Additionally, it
'
s said that the height of island shelves in convenience stores should preferably be lower than the average height of local residents. Set Chinese
shelves in supermarkets
as an example: the height of
shop metal shelves
against the wall is recommended to be about 180cm, and the height of shop island shelves is about 135cm.
Display according to the commodity type
There are hundreds to thousands of kinds of goods in convenience stores. The shape, color and weight of so many kinds of goods are different. When
plac
ing
the goods
on shop metal shelves
, we should display them according to th
eir
characteristics.
For example, large and heavy goods are usually placed at the bottom of th
e shop metal shelf. O
f course, if it is a popular item with a large volume, Heda Shelves suggests setting a promotion table for this type of goods, which can effectively improve its sales.
Compared with the middle layers, the exposure of goods on the top layer of shop metal shelves is different. Therefore, some commodities with low gross margin and lightweight will be placed on the upper layer.
The middle
layer
of the convenience stor
e shelves
is the place where customers can see it at first sight. It is the best place for commodity sales
, which
usually displays some popular commodities with high gross profit
.
Convenience store shelves can be set with multiple layers as required. But to avoid the goods on the upper layer blocking the goods on the lower layer, Heda Shelves suggests that when purchasing shop metal shelves, the lower two layers are wider than the upper two layers, so as to ensure the fullness of display and do not affect the display of goods on the lower layer.



Harmony Color Mix
W
hen displaying and matching, it is necessary to select appropriate colors for mutual combination. For example, some goods with bright colors can be placed together; Different types of goods can be displayed on different convenience store shelves, and classification boards can be placed on the convenience store shelves to facilitate customers' purchases.
On the premise of appropriate color matching, the display of interrelated goods can effectively improve the sales of goods.
Price Strip
Customers choose convenience stores because they can make quick and efficient shopping there. Therefore, the price of the goods displayed on simple shop shelves must be clearly marked. The replacement of the price tag cannot be ignored because of frequent replenishment and transfer.
The color of the price
stripes
can not be randomly selected
, which
must be coordinated with the color of the
simple shop shelves
and goods in the convenience store
.
Location of best-selling products
Convenience stores that have been operating for a long time will have a fixed group of customers. These customers like to shop in this store for some reasons. If
store owners
often change the location of goods, it will undoubtedly affect the shopping of old customers and cause the loss of customers.
Therefore, it is not recommended to change the location of goods frequently. If the commodity display of the store has changed greatly, it is suggested to guide customers with conspicuous signs to reduce the loss of old customers.
Regular promotional display
Promotion is the most effective method for convenience stores to attract new customers and retain old customers. During the operation, we can often carry out some promotion activities, which can not only clear the inventory but also maintain the passenger flow.
But as for promotion, Heda shelves reminds you that promotion must have a purpose and must not be carried out blindly!

The above are the key points of commodity display of convenience stores sorted out by Heda shelves. If you want to know more about the product display of stores and shelves in supermarkets, please click How To Boost Sales for Shops With Product Display.
About Heda
Heda Shelves is a company specialized in designing, manufacturing, selling and installing all types of warehouse storage racking systems like cantilever racking, shop display shelves and customized
display shelves. We help businesses and warehouses maximize their storage capacity so they can serve more customers, and ultimately increase their profits. Your safety is our priority, which is why we only use high-quality supplies. With more than 20 years in the materials handling and warehouse industry, we're a leading racking supplier in China.
Our factory, advanced facilities and professional workmanship ensure our further improvement. We have made various fashionable and high-end shelves for different well-known brand customers. Our products are very popular in Southeast Asia, Australia, Europe, America and Canada. We have gained great credit from our foreign customers.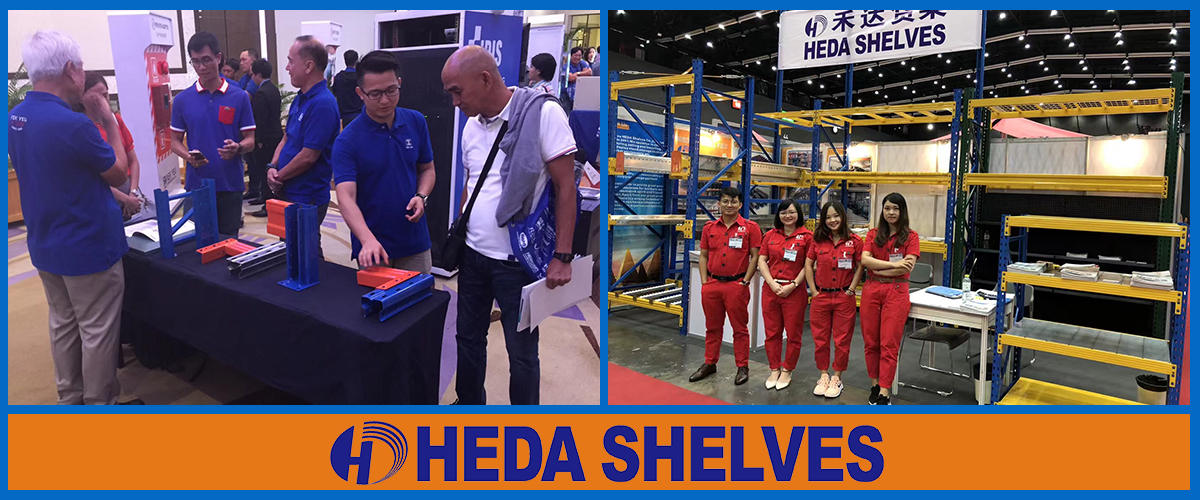 Leave a Reply
Your email address will not be published.Required fields are marked. *