By Rainee |
27
July 2023 |
3
Comments
Advantages & Features of Pallet Rack Mezzanine for Warehouse
Nowadays, pallet rack mezzanines are used in the warehouses of many enterprises. The reason why warehouse pallet rack mezzanines are so popular is that they have strong extensibility. They can be used not only for warehouse storage but also as workshop and office space. Most importantly, they can improve the storage rate of the warehouse by twice. Heda Shelves will talk about the pallet rack mezzanine in the following article.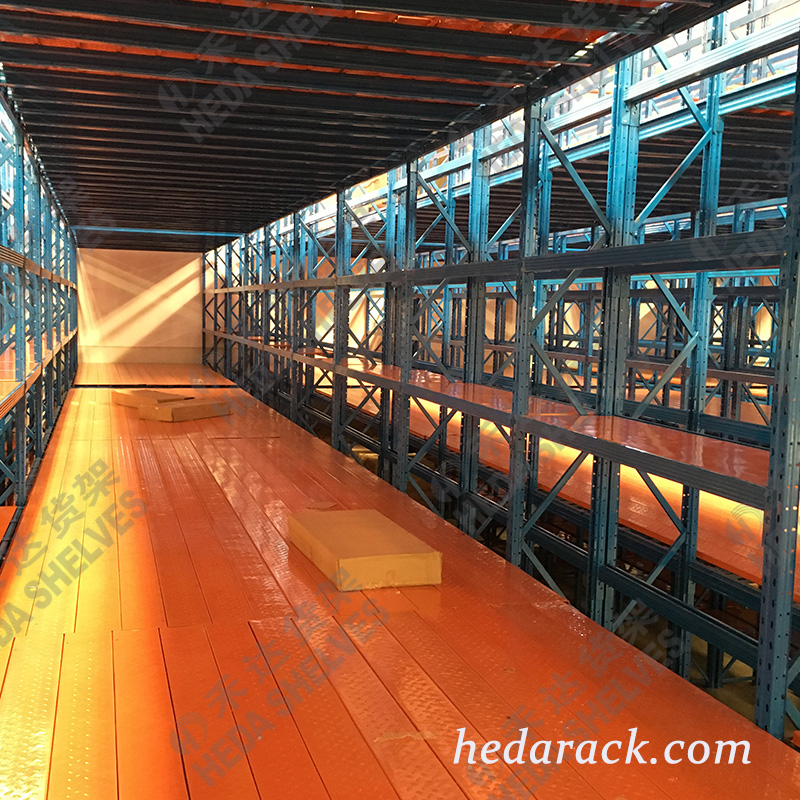 Pallet rack mezzanine is a type of storage racking system that makes rational use of warehouse storage space according to the height of the warehouse.

Structural Features of Pallet Rack Mezzanine
The overall structure of the pallet rack mezzanine
is assembled without on-site welding. The ground floor shelves themselves support pallet rack mezzanine. Therefore, compared with concrete structures, it has low cost and high space utilization.
The
loading
capacity of Heda
pallet rack mezzanine
is 300kg ~ 1000kg / m2, and double column
s
with strong bearing capacity are selected as
its
column
s
; The primary and secondary beams are
box
beams specially used for the
mezzanine
platform according to the bearing needs.
Its floor decking
includes a flat plate, checkered steel plate, and punched steel plate,
the choice of decking depends on the
actual needs to meet different use requirements such as fire prevention, dust prevention, ventilation, lighting, etc
.

Forklift, hydraulic lifting platform and cargo elevator can be selected for goods transportation in the mezzanine system and the transportation of goods on the same floor is usually completed by small trolleys. The lighting system can be installed under the floor as required. Additionally, it can classify and pick up items easily, which is suitable for products of various sizes. It is the ideal choice for logistics, factories and enterprises with large and medium-sized warehouses.
Features of Pallet Rack Mezzanine
● Pallet rack mezzanine is a fully assembled structure, which can be flexibly assembled at will and disassembled conveniently
● According to the needs of the site, the pallet rack mezzanine can be flexibly designed as two-layer or multi-layer shelves to make full use of the upper space. It is suitable for storing goods of various types and small quantities.
● Pallet rack mezzanine owns strong bearing capacity and a reliable and stable structure.
Advantages of Pallet Rack Mezzanine
●
Convenient
pick
and retrieval
of
goods, fast turnover speed
●
Increase the warehouse space and improve the space storage rate by more than 80%
●
It can be used in various ways
, such as storage space, workshop and office
●
Improve the working efficiency of warehouse personnel and save the rent cost of the warehouse
About Heda
Heda is a company specializing in designing, manufacturing, selling and installing all types of display and storage shelves. We help businesses and warehouses maximize their storage capacity so they can serve more customers, and ultimately increase their profits. Your safety is our priority, which is why we only use high-quality supplies. With more than 20 years in the materials handling and warehouse industry, we're a leading racking supplier in China.
Our factory, advanced facilities and professional workmanship ensure our further improvement. We have made various fashionable and high-end shelves for different well-known brand customers. Our products are very popular in Southeast Asia, Australia, Europe, America and Canada. We have gained great credit from our foreign customers.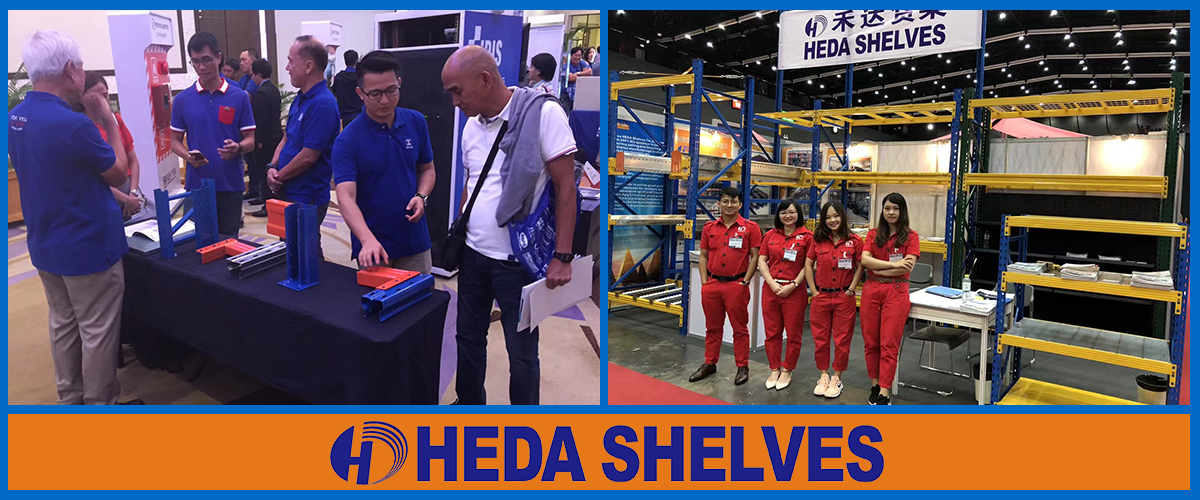 Leave a Reply
Your email address will not be published.Required fields are marked. *