By Rainee |
13
December 2022 |
0
Comments
Basic Layouts For Supermarket Shelves
The use of shelves in stores is to facilitate the display of goods and the purchase of products by customers. However, if the systems are not properly and reasonably used, they will not only not play the role of shelves, but also bring themselves a lot of trouble. Therefore, How to find the correct and reasonable layout of shelves
can be a challenge. L
et's see how to reasonably arrange shelves with Heda
S
helves
.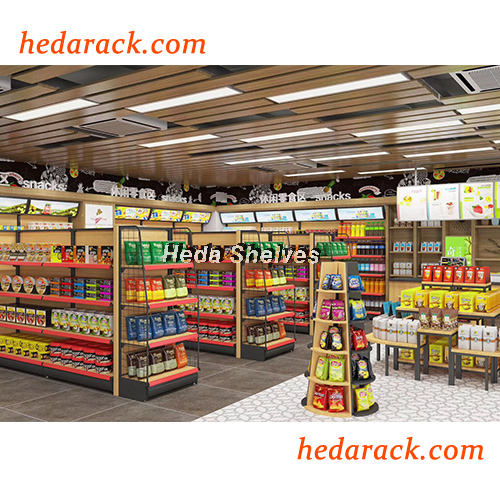 Free-Flowing Layout
The free-flowing layout is based on the convenience of customers. It tries to show goods to customers to the greatest extent. When shopping, customers will deeply feel the relaxed shopping environment by the reasonable placement and layout of shelves, which is convenient for customers to shop and buy their favorite products.
Advantages of Free-Flowing Layout
●
Flexible shelf layout enables customers to walk through each shelf or counter at will;
●
After integration, the store atmosphere will promote customers' impulsive purchases;
●
It is convenient for customers to browse freely without a sense of urgency.
Grid Layout
The grid layout is a type of traditional store layout that the merchandise display shelves and aisles are arranged in rectangular shapes, section by section, with the same width of the main aisle and the secondary aisle. All the shelves are arranged in parallel or at right angles to each other.
Advantages of Grid Layout
●
A more
efficient shopping atmosphere
●
The width of the
aisle
is designed according to the
customer volume
, which can make full use of the storage space
●
Because of
the standardized placement of commodity shelves, customers can easily identify commodity categories and distribution in stores, which is convenient for purchase
●
It is suitable for adopting standardized shelves to save customization cost
●
It
promote
s
pleasant cooperation between salespeople and customers, and simplif
ies
commodity management and security work.
Island Layout
Island layout is a kind of shelf layout that is distributed as unconnected islands in the middle of business places
, and shelves are set between islands to display goods. This form is generally used in department stores or specialty stores to display small goods, and sometimes as a supplement to the grid layout. Now, with the continuous reform of the operation mode of department stores, the island layout has been transformed into a professional layout form and is widely used.
Advantages of Island Layout
●
More shelves can be set according to the characteristics of the building to
make full use of the business area
●
A
method
of decorating and beautifying business places
by
adopting Island designs of different shapes
●
It makes a d
iversified shelf layout environment to increase consumers' shopping interest
●
It m
eet
s
the all-round needs of consumers for a brand
, which has a strong attraction to brand suppliers
About Heda
Heda is a company specialized in designing, manufacturing, selling and installing all types of display and storage shelves. We help businesses and warehouses maximize their storage capacity so they can serve more customers, and ultimately increase their profits. Your safety is our priority, which is why we only use high-quality supplies. With more than 20 years in the materials handling and warehouse industry, we're a leading racking supplier in China.
Our factory, advanced facilities and professional workmanship ensure our further improvement. We have made various fashionable and high-end shelves for different well-known brand customers. Our products are very popular in Southeast Asia, Australia, Europe, America and Canada. We have gained great credit from our foreign customers.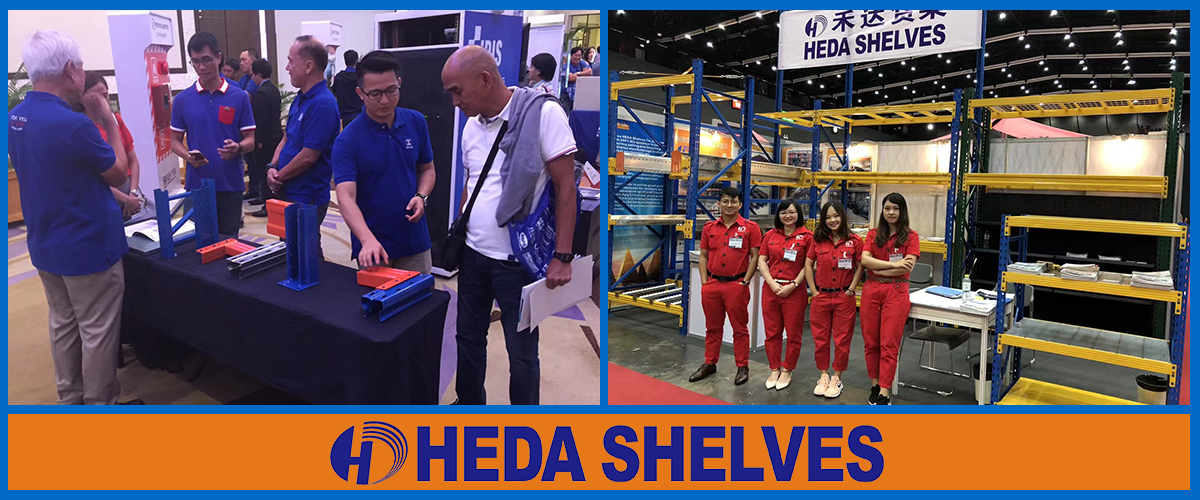 Leave a Reply
Your email address will not be published.Required fields are marked. *