By Rainee |
06
August 2021 |
1
Comments
The Benefit of Using Industrial Mezzanine Racking System
What is Mezzanine Racking System
The increasing demand for more warehouse space due to
the rise of e-comme
rce
puts extra pressure on existing facilities
.
Industrial mezzanines help increase space, one of
the most valuable commodities for warehouses
. Mezzanine racking systems are
additional storage structures
that act as annexures between the ceiling and the floor of the warehouse.
Mezzanine floors create additional space and can be applied in nearly any building. Giving your plan's space means being able to
switch easily
between under capacity and overcapacity; between expanding and contracting.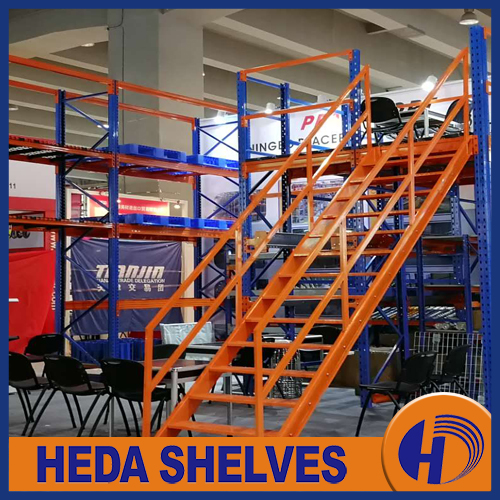 Where are the Mezzanine Racking System used for
The system is best suited to small parts, online e
-c
ommerce and pick and pack operations, where thousands of
SKUs(
Stock Keeping Units)
need to be stored and retrieved at any given moment.
The Structure of Mezzanine Racking System
A mezzanine system consists of several open, raised platforms supported by columns and beams, which
creates extra space
. And the decking can be made of wood, cold-rolled steel.
Accessories
Protectors for the columns
Handrails
Staircases
L
ifts
Edge protection
--
F
ence
s
D
oors
The Type of Warehouse Mezzanine System
Our Heda engineer can assess your operation and let you know which options are best for you.
Freestanding Mezzanine (Structural Mezzanine)
The most common type of mezzanine seen in industrial settings is a free-standing platform. They offer the most flexible style of expansion which can allow you to use the space for a wide variety of applications from additional light storage to relocating employee workspace.
Rack Supported Mezzanine
Rack-supported mezzanine floors consist of a floor space built above your ground floor within the current roof space. This free-space floor can be as large or as small as you need it to be. Used for archiving or additional product storage, they can be used to store just about anything you need.
Shelving Supported Mezzanine
The shelving-supported
mezzanine system uses shelving to give support for the top level of the infrastructure. This mezzanine system has an open deck on the second deck to provide a wide variety of storage options and shelving sizes. For example, you could use forklifts to move pallets of material onto the top level of the mezzanine on the open side. This system also allows you to rearrange the setup as your storage needs change, making it a highly adaptable system.
Catwalk Platforms
Catwalks are generally used to provide additional workspace around other freestanding systems or to provide easier access for warehouse workers performing work such as maintenance tasks.
How your warehouse benefits from Heda's Mezzanine System
Each warehouse has its own set of requirements. The right racking system must be able to increase your space utilization without hampering your operations, especially the picking process.
Space Maximum
Floor Utilization
Mezzanines allow combining any types of racking: pallet, shelving, or cantilever.
Storage Utilization
It allows a
large range of SKUs, usually a choice for storing small automotive parts, sheet metal, pipes and exhausts, tools, sample products, archived products and any common-sized items.
Economic Advantages
When your rapidly growing business demands additional storage space, mezzanine systems are your most economical option. Rather than relocate or construct new facilities, this option allows you to reorganize your warehouse cost-effectively. Adding a mezzanine system to the current location, allows the business to keep local customers and cuts the construction cost down.
Ability to keep your current location
Most mezzanines can be disassembled for transport, making it easy and convenient for you if ever you want to relocate them. You can dismantle the system, move it to another location in the warehouse and reassemble it in a different configuration.
Increased Warehouse Safety
Warehouses are one of the most dangerous places to be in. Products and heavy boxes are stacked up on top of one another, with people operating forklifts and climbing up ladders. One way to monitor activity and keep an eye on everything that'
s going on in the facility, consider adding a mezzanine. A mezzanine floor does not only offers additional working and storage space, it could also be a perfect vantage point for looking at what
's going on in the warehouse so that injuries and accidents can be avoided.
Installation & Disassembly Convenience
Steel mezzanine systems can be completely disassembled and re-used. This ensures that warehouses may determine whether or not to utilize the mezzanine racks based on the number of products being manufactured and the consequent requirement for additional storage spaces.
Customized designs fit pre-built warehouse
Heda Mezzanine Racking Systems are
made of high-quality components that create additional storage spaces in an already existing or brand new installation. Accessories such as stairs, handrails, vertical lifts, gates improve safety and facilitate product flows from one floor to another. Our wide range of sizes, flooring types, and constructive systems mean your mezzanine adapts to your specific business needs.
Things You Need to Consider Before Choosing Heda's Mezzanine System
Height Required
The height of your warehouse is required more than
4.5m.
About Heda
Heda is a company specialized in designing, manufacturing, selling and installing all types of display and storage shelves. We help businesses and warehouses maximize their storage capacity so they can serve more customers, and ultimately increase their profits. Your safety is our priority, which is why we only use high-quality supplies. With more than 20 years in the materials handling and warehouse industry, we're a leading racking supplier in China.
Our factory, advanced facilities and professional workmanship ensure our further improvement. We have made various fashionable and high-end shelves for different well-known brand customers. Our products are very popular in Southeast Asia, Australia, Europe, America and Canada. We have gained great credit from our foreign customers.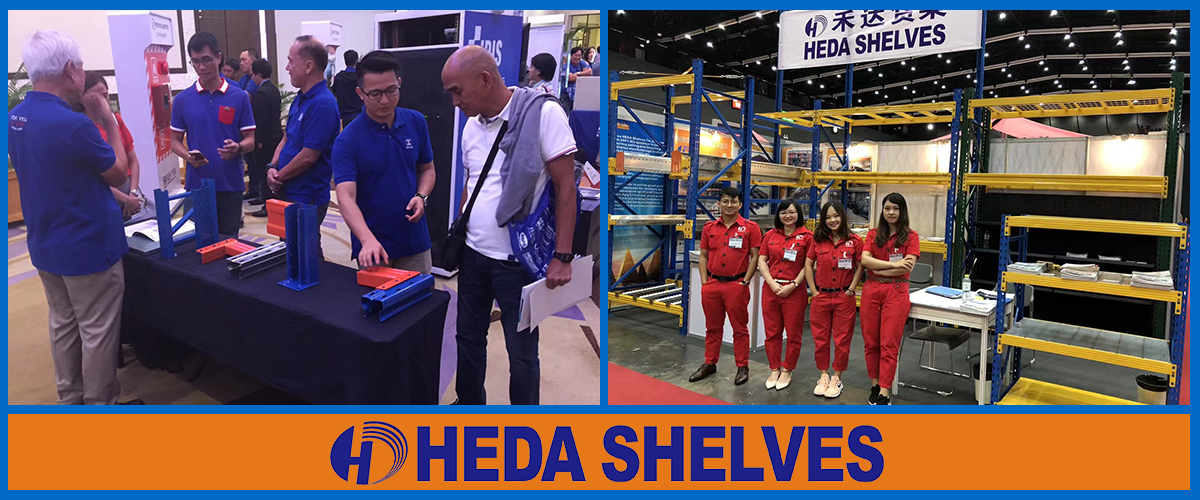 Leave a Reply
Your email address will not be published.Required fields are marked. *